WELCOME TO
SUP Paddleboarding Stroud
Paddleboarding is the best way to enjoy your local waterways

Enjoy your local canal and rivers with Paddleboard Instruction by Fraser Withey. We can launch from Historic Capel's Mill, Wallbridge, Stonehouse Ocean, Ebley Warf, Purton, Splatt Bridge, Saul Junction & Slimbridge for our boarding sessions and can cater for groups of up to 8 boarders. Stand up paddling is a great stress and anxiety reliever and is beneficial for people with disabling factors including mental health and for NHS Social Prescribing. Exposure to the beauty of nature and its calming influence with gentle exercise for boosted wellbeing.
Try it, you'll LOVE it…
Fraser Withey is a local, experienced and fully accredited ASI Instructor.
Paddleboarding Instruction
Try the joys of Paddleboarding for the first time with expert qualified instruction by Fraser Withey.
Competent Paddleboarders
If you're a competent or experienced boarder you can join any of our local events and lessons.
Paddleboarding Slimbridge
We are based at The Black Shed in Slimbridge, Gloucestershire. Pop by for coffee and cake!
We are open 7 days a week
You can enjoy paddle boarding in Stroud and Slimbridge in Gloucestershire 7 days a week with Fraser. Our regular launch times are below but we can also provide bespoke launches for a specific date and time upon request.
Paddleboarding Launch Times
10am - 12pm
2pm - 4pm
Evenings on request (Summer months only)
Plastic Cleanup's
Come along and join us on one of Stroud Paddleboarding's plastic waste cleanups in local Gloucestershire canals and rivers.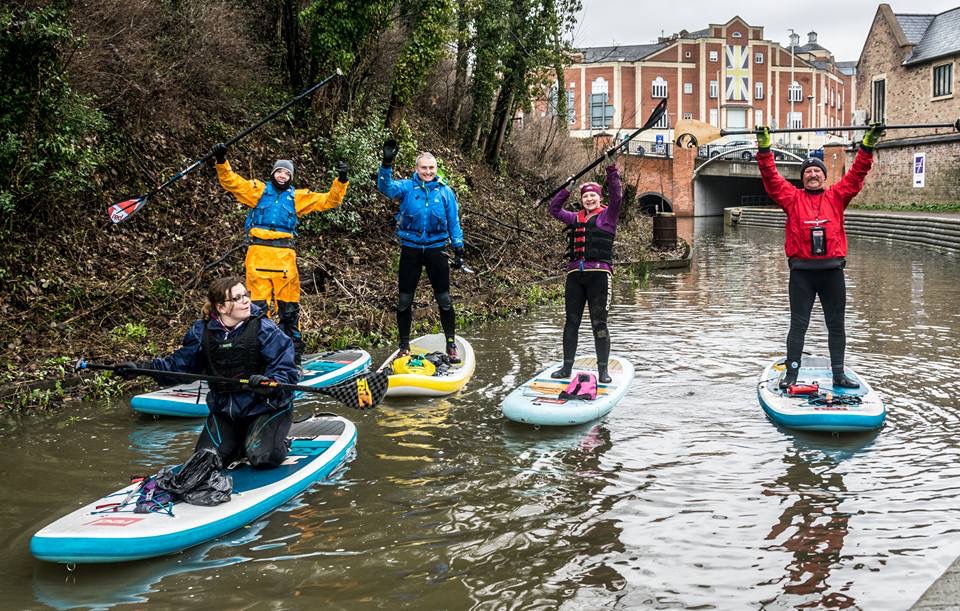 Fraser Withey
Learn about Fraser and why he discovered the joys of SUP Paddleboarding in Stroud and Slimbridge.
Discover Peace and Nature
Paddle boarding is a great way to get out into nature and explore your local waterways. Standing tall on a paddle board and meandering along canals and rivers for improved mental health and wellbeing.
Waggy Tails Welcome
Why keep the fun to yourself, bring along your four legged best friend to our paddleboarding sessions!